Description
Lumneo Mini Edition in Mahogany wood essence is the small model in the range.
The Mini series are unique, numbered pieces.
Lumneo mirrors are produced in small series, made entirely by hand and only with European products.
There are several colors of Neon, wood species and variation buttons.
These are neon signs that have stood the test of time.
It is installed or fixed vertically or horizontally to the wall.
The fixing system is supplied.
Dimensions: 70cmx41cmx8.5cm, Weight: 10.6 kilos.
The frame is solid wood without treatment,
Neon is Turquoise in color
The cable is Turquoise.
The variation button is Golden
The installed electrical outlet is for Europe.
the dimmer button is located on the side of the device.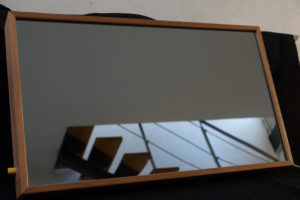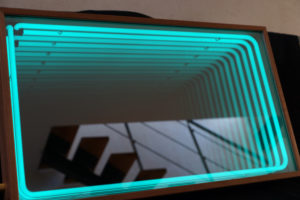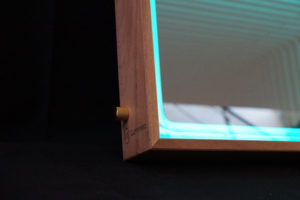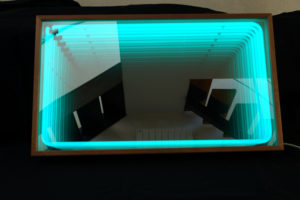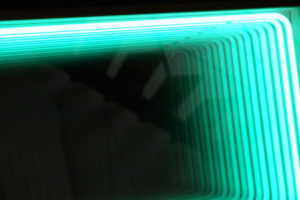 Promotion related to a slight defect that can barely be seen on this model from a very small point in a corner and a very small piece of polystyrene, cf. Photo