Description
"Elle" Limited Edition
The Ellipse "Elle" limited series are unique, numbered pieces produced in partnership with Ateliers Gohard, specialist in gold leaf work since 1962.
Lumneo mirrors are produced in small series, made entirely by hand and only with European products.
It is fixed to the wall, horizontally or vertically, the fixings are supplied.
Dimensions: 125cmx48cmx10,5cm, weight: 25 kilos.
The wooden frame is fully lacquered in white and the border of the frame is covered with yellow gold leaf, work carried out by Ateliers Gohard.
The neon is white.
The variation button is golden in color.
The cable is white.
The electrical outlet installed depends on the country of destination or the request when ordering.
These are neon signs that have stood the test of time.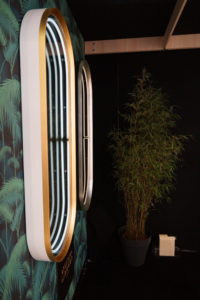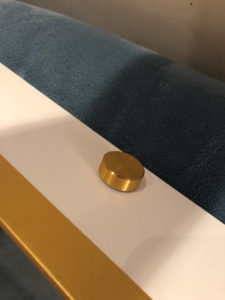 Ellipse also exists in standard model.